WE ARE HERE TO SATISFY YOUR CNC MACHINING NEEDS
WHERE QUALITY MEETS EXPERIENCE
MACHINE | AUTOMOTIVE | MEDICAL | FOOD | PHARMACEUTICAL
What do we offer as REMI?
DESIGN
We give design service for your projects.
CNC MACHINING
With CAD data or a sample, we can manufacture your orders with high precision thanks to our highly capable CNC machines (5 Axis, 3 Axis, Lathe).
WHY REMI?
Our firm is founded by Recep Mirasyedi with a vision of doing a good job, satisfying our customers and following and integrating technological trends. This philosophy is the cornerstone of REMI for more than 40 years and we are confident to deliver exceptional spare part machining service to you.
Customer Satisfaction
From the first day, meeting and satisfying our customers' machining needs is our pivotal objective.
Experience
For more than 40 years we give machining and design solutions for our customers.
Technology
Thanks to our highly capable CNC machines (5 Axis, 3 Axis, Lathe) and our licenced CAD-CAM software, we manufacture hard-to-machine, complex shaped parts with high precision and low tolerances.
Quality
In the every stage of our manufacturing process, we give the utmost importance to quality. This way we create value for our customers. The jobs with low tolerances and specific surface roughness are our specialty and we are one of the leading companies in the market.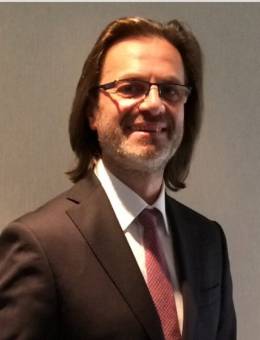 Mehmet Mirasyedi
Owner
With more than 30 years of manufacturing experience and a keen rigour for quality, Mr. Mehmet Mirasyedi is the leading name who helped REMI to get this point.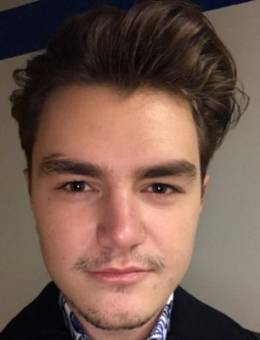 Bertuğ Mirasyedi
Mechanical Engineer
ABOUT US
Remi Torna was found by Recep Mirasyedi in the year of 1967 in Istanbul as a lathing company.
At the beginning, the company made simple lathing works; however, due to the need in the socks industry, the firm later started manufacturing parts of socks machines.
Remi Torna – with its excellence in the machining, use of quality-made materials and principle of not giving a single concession – has quickly become one of the most preferred companies.
In 2004, our firm increased its diversity of products and its quality even more with the technological investments such as 5 Axis CNC machine and licenced CAD-CAM software.
We not only manufacture parts of socks machines, but also textile machines, automotive, industrial products and molding industry.
With our 40 years of experience, experienced staff and technological solutions, we are the first choice of the customers who want the best in the manufacturing of mechanical spare parts of the wide range of machines.
Some of the products we manufactured for our customers.
Some of the great companies that we worked with before.
Mata Otomotiv
www.mataauto.com
Kale Kilit
www.kalekilit.com.tr
Darphane ve Damga Matbaası Genel Müdürlüğü
www.darphane.gov.tr
CONTACT US
Terazidere Mahallesi Cumhuriyet Caddesi No:27 Bayrampaşa/İSTANBUL
Monday - Saturday: 8:00 - 19:00